Basic overview
Sino-agri Boyo Agricultural Equipment Co. is a modern manufacturing enterprise with a specialization in the research and development, production, and servicing of farming equipment. The main equipment produced by Boyo includes corn combines, corn harvesting machines, and forage harvesters. These machines are primarily used for the harvesting of corn, wheat, soybeans, and sorghum, as well as for the chopping and recycling of straw. We have grass bundling machines designed for wheat straw, subsoilers for tillage and soil quality management, we even have orchard machinery, such as blast sprayers, mowers, and picking platforms.

Research and development strength
Our production facility and business offices are staffed by over 800 workers, including 110 research and development specialists. The R&D team includes 23 senior engineers, 47 engineers, and experts, including university professors engaged in research programs within the field and management related professionals with experience with large foreign enterprises.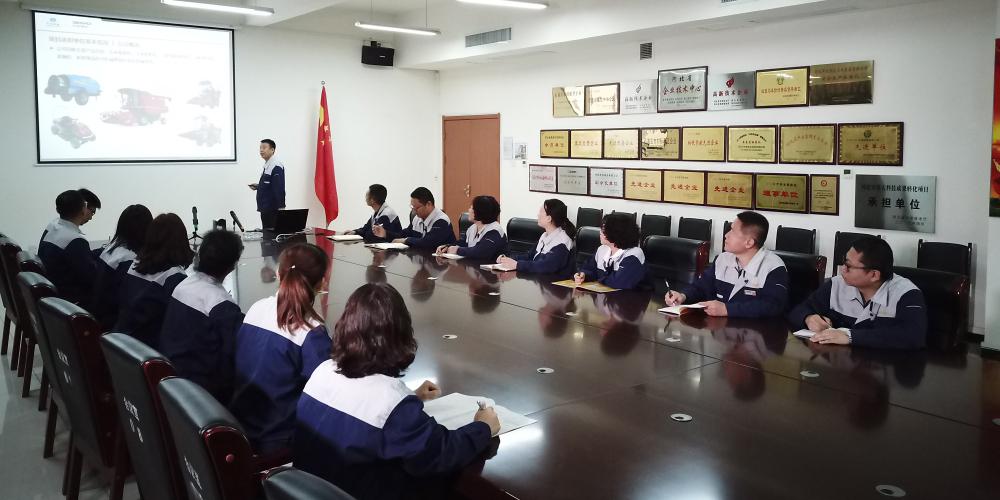 Boyo owns and operates a grain crop harvesting machinery laboratory, an enterprise technology center, corn harvester and forage harvester laboratories, and other key research facilities. We maintain strong independent research and development capabilities, as evidenced by our 36 patents.
During the innovation and technical research stages for solving issues in mechanized corn harvesting, we have been an industry leader in many techniques regarding corn harvesting, straw recycling, straw laying, and high water content grain harvesting. We have solved many technical problems and difficulties with corn combines and modern orchard machinery. Through various techniques and innovations, we have worked through technical bottlenecks and our processes have been adopted by other companies in the field.
Production strength
Our production facility covers an area of 41 hectares, including the whole machine warehouse, testing ground, sheet metal workshop, rivet welding workshop, electrophoretic workshop, assembly workshop and other professional workshops. We have 200 sets of advanced equipment like our high power laser cutting machine, automatic decoiling machine, automatic feeding machine, omnibearing abrator and so on. Boyo has an annual production scale of 27000 sets, including 5000 sets of wheat harvesters, 12000 sets of corn harvesters, 3000 sets of forage harvesters, and 7000 sets of other agricultural machines.
Boyo has established a field experiment base, technology and information center, a technical center laboratory building and a trail-manufacturing workshop. We use a cutter head test platform for corn combine, universal electrical appliance laboratory table, simulating experiment tester for automobiles, and a tractor power and other various development facilities. And it is equipped with a coordinate measuring machine, gantry tension tester, dual-acting hard bearing dynamic balancing machine and other advanced testing machine, instrument and measuring tools.