Personnel structure and technical quality
The Sino-agri BOYO enterprise R&D center is the main strength of our technology development, and employs 110 workers. Among them, 51 are directly engaged in product development and 11 are engaged in process development. Some are experts, like university professors and professional researchers who had been engaged in development and management related fields in large foreign enterprises. Some are product trial test personnel. Of the above, 23 are senior engineers and 47 are engineers.
Enterprise achievements in scientific research and development
As for corn harvesters, Boyo developed the 4YZ-3 corn combine rated as a national new product. We continuously developed the 4YZ-3B, 4YZ-4A, 4YZ-4B, 4YZ-3H, 4YZ-4AH, 4YZ-4T, 4YZ-6 and other machine models. Our products have functions covering almost all aspects of harvesting, like grain picking, peeling, stalk chopping and mulching, straw recycling, direct harvesting of corn kernels from cob, etc. We constantly make innovations especially on the development of key technologies of the corn harvester, fully mastering the technology from two-rows to seven-rows and owning many national patents for key parts.
We have also earned considerable achievements in other fields with our balers, forage harvesters, subsoilers, peanut machines and so on, which are either self-developed or in cooperation with research institutes, colleges and universities.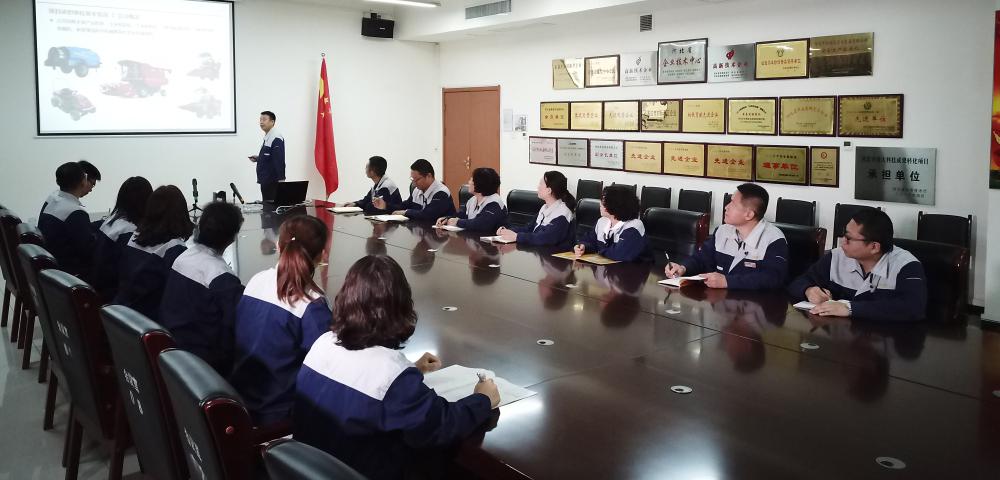 Development means of scientific research and technology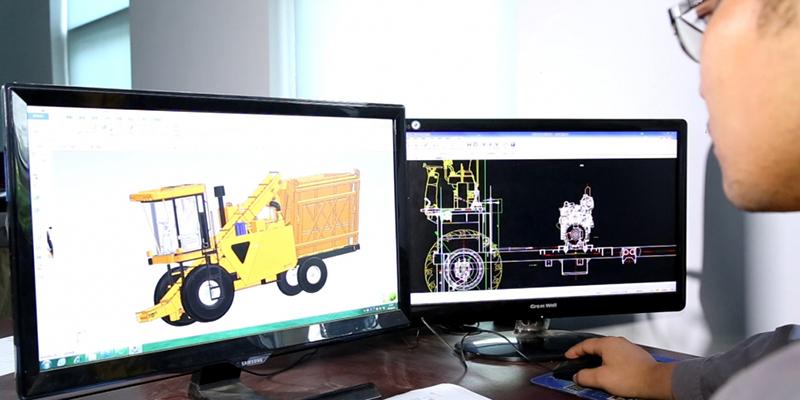 (1) Advanced technical development means
Our research and development center utilizes CAD, CAE and PDM programs, and has invested about 1 million to purchase computer software and hardware based on development needs in recent years. The research and development center is established with high-speed local area network (HLAN) and all the machines can communicate with each other to share data.
The computer systems are as follows:
A IBM department server, two PC servers, a enterprise network switch, 112 sets personal computers, colored printer, laser printer;
Two-dimensional mechanical design software Caxa;
Three-dimensional mechanical design and manufacturing software SolidWorks;
Finite element analysis software Simulation Professional;
Product data management software CAXA (Document Management System);
Chinasec trusted network security platform;
Etc.
Our research and development staff have been able to skillfully design with 3D drawing software, greatly improving working efficiency and design quality. During the design process, finite element analysis technology is used to analyze the mechanical properties and other performances of the whole machine and parts, which ensures the reliability of the design.
(2) Development of new products
In the development of new products, Boyo enhances the exchange and cooperation with research institutes, universities and colleges based on the technological development and market demands. Through joint development and design, technology introducing, cooperative development and other methods, the scientific research achievements can be transferred into productivity as soon as possible to create various benefits for the enterprise.
Currently, Boyo cooperates with Hebei Agricultural University to establish a three-combination base to vigorously promote the construction of industry-university-research. Moreover, our company also owns a corn mechanical engineering research center in Shijiazhuang, Hebei and an engineering laboratory for grain and oil crops harvesting equipment, etc.
(3) Technology guarantee capability
Product quality is efficiently ensured due to the good foundation of production technology. Now we have professional process and tooling designers to design in all aspects of processing process and assembly process for new and old products. And they constantly develop simple and efficient tooling equipment to provide a solid and reliable foundation for improving product quality.